Las Vegas is not just about wedding chapels and gambling. The Sin City has a lot more in store for you. With so much to do and see, you are spoilt for choice especially if you are a visitor.
To make it a bit easier for you, I have listed some of the top-rated attractions that you should not leave Vegas without visiting.
 
The Strip
The Strip is a central section that measures 2.5 miles and cuts across Las Vegas Boulevard. It runs from northeast through the city to southwest.

Along the Strip are very many fancy entertainment places.

Take a walk along the Strip and find a luxury hotel that meets your style.

If you want to have a true Las Vegas experience then you must stay at one of the hotels along the Strip and you will love your stay.
The Strip is famous for a large number of car accidents. This is one of the factors that affected the prices of car insurance companies in Las Vegas.
Vegas Indoor Skydiving
The address is 200 Convention Center Dr, Las Vegas. You can also visit vegasindoorskydiving.com for more information.
If you are an indoor person, and you are looking for an experience of one of a kind then Vegas Indoor Skydiving is your best choice.Here, you will have an opportunity to experience what real skydiving means, without a parachute or airplane.

Qualified, experienced instructors will escort you to an upright wind tunnel.Here, your instructor will suit you in a special gear before turning the fun. Just like that, you will float freely in the air effortlessly. The good news is that you don't need any experience to have this experience.

 
Mandalay Bay
The address is 3950 S Las Blvd, Las Vegas. You can also check more details at sharreef.com
Located at the southwest end of Las Vegas Strip close to the famous Luxor hotel, the complex features Shark Reef Aquarium that is home to the variety of rays, fish, reptiles, sharks and many other marine vertebrates.

The aquarium holds at least 100 sharks from about 16 different species. It also holds at least 2,000 animals and all are on just ordinary display. Mandalay Bay Resort is a must-visit if you are crazy about aquatic animals.
Stratosphere Tower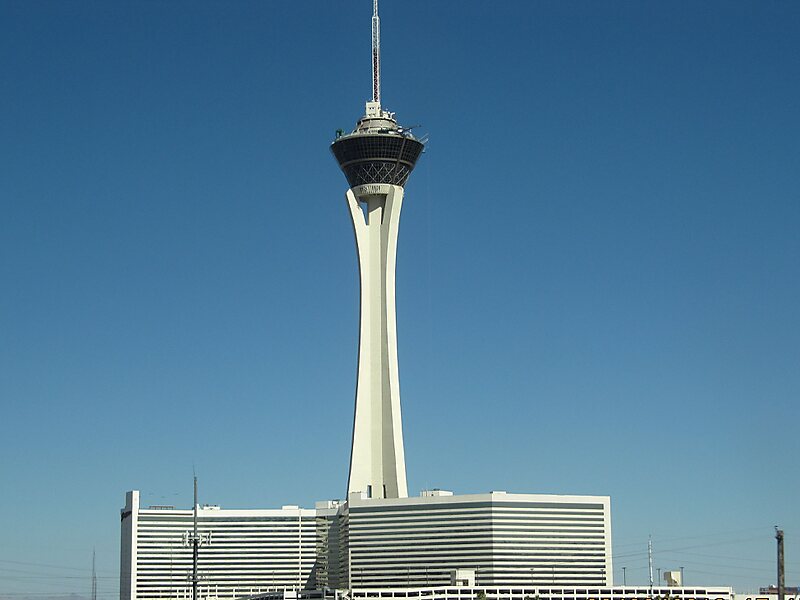 The address of the Stratosphere Tower is 2000 S Las Vegas Blvd, Las Vegas. You can also visit stratospherehotel.com
The Stratosphere Tower is currently the country's tallest freestanding tower, and it is an instantly recognizable sight on the Sin City's skyline. Precisely, the tower stands at 1.149 feet.

On its rooftop, you will find an array of breathtaking thrill rides among them include X Scream, Big Shot, and Skyjump among others. If you can't handle long heights then you can go for outdoor or indoor observation floor with magnificent views over Las Vegas.
The Grand Canyon
How about treating yourself to aerial view over the Grand Canyon or even the City itself? Well, take a helicopter ride. In fact, a visit to Las Vegas is never complete without having an aerial view of the whole place.

The good news is that the city has very many companies that provide tourists with helicopter tours.

Of course, you might not have enough time to see all that you need to see in Las Vegas. This is where helicopter tours come in.
Madame Tussaud's
The address is 3377 S Las Vegas Blvd, Las Vegas. For more information, you can visit their website www2.madametussauds.com/las-vegas/
Here, you will be able to see your favorite stars, which are always preserved forever in a modern manner with wax. In more often than not, the figures look so authentic that it is nearly eerie.

Notable figures available include Sofia Vergara, Bradley Cooper, and Elvis among others. The overall theme or focus of Madame Tussaud's is usually on people who are often associated with the Sin City.
Las Vegas Natural History Museum
You can't claim to be a historian and visit Las Vegas without paying a visit to Las Vegas Natural History Museum.

Just as the name suggests, the museum highlights only the natural history of the planet earth with a focus on not only Las Vegas and on Nevada in general.
The attractions in Las Vegas are so many, and it is not practically possible to list all of them in this post. However, the ones listed are some of the top-rated ones that you should not fail to visit.